About The Artist
Stephen Dolleck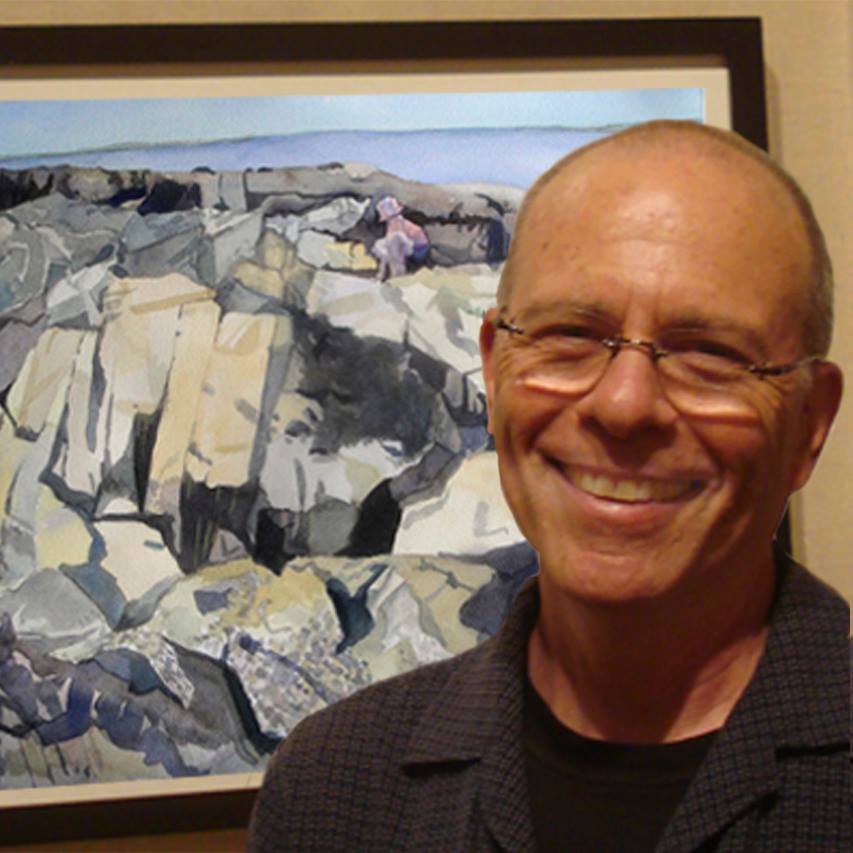 Stephen's subjects can vary widely, but they always reveal stolen moments in time.
It could be a fellow subway rider who wears his individuality like a favorite old coat or a simple interaction between people that cracks a window into their personal stories. He captures the awe found in the blink of Mother Nature's eye and how a small flower or giant tree might appear from an ant's perspective.
After an award-winning career in advertising that spanned thirty years, Stephen began painting in earnest. He has studied at the National Academy of Arts School and the Art Students League under the tutelage of notable artists such as Naomi Campbell, David Dewey, Wolf Kahn, Elizabeth O'Reilly, and Kamilla Talbot. For the last seven years, Stephen has also been making an annual pilgrimage to Owl's Head, ME, for a Watercolor Master Class taught by Mr. Dewey.
His watercolors are being collected both in the U.S and abroad. They have been in several exhibits and juried shows, including:
Stephen's solo watercolor exhibit titled, "Stolen Moments" was seen at the Amagansett Free Library, in Eastern Long Island, thru the month of August, 2019.
His work was one of only 28 pieces selected out of over 1,300 entries for the First Street Gallery show judged by Paul Resika.
He was a featured artist at the Art/Global Commerce Seminar held at the Fordham School of Business.
Stephen won First Place in the Watercolor Still Life category at a juried student show at the National Academy of Fine Arts.